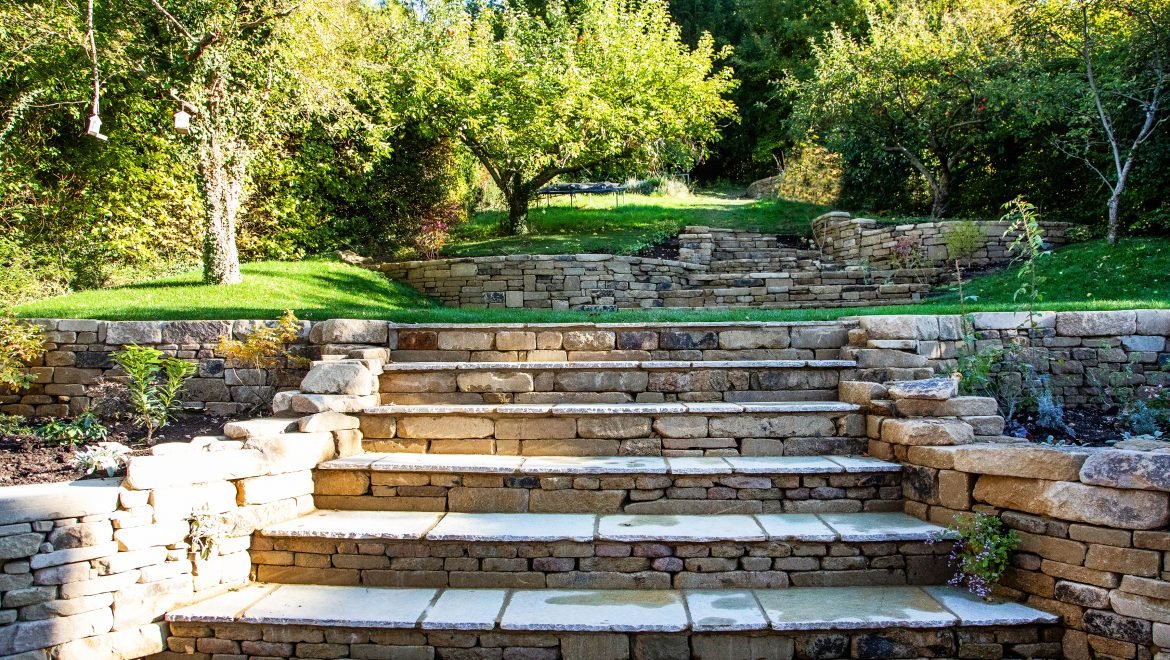 by Barry O'Brien / on 23rd October 2018 /
The Ups and Downs of creating a family garden
Creating a safe and practical space for the whole family to enjoy may not seem such an onerous task. However, when the gradient of the garden is close to 45 degrees and you can see over the top of the house from the end of the garden, most designers and landscapers would run a mile.
With many years' experience of designing and building gardens in challenging environments, George was able to visualise the end result and reassure the client throughout the project that the team at GreenArt could deliver the impossible.
A series of curved dry stone effect Yorkstone walls set into the landscape retain the hillside to create a large terrace and flat lawn bordered by deep beds. Wide Yorkstone steps give access to the top of the garden where a belvedere provides a stunning view towards the Downs.
Planting pockets filled with climbers and perennials soften the stonework, while the family's favourite fruit trees are underplanted with bulbs and low-growing shrubs.
Evergreen hedging and practical fencing provide peace of mind at the front of the newly refurbished family home to ensure the safety of young children playing in the garden.