by Sasha Fraser
/
on 19th February 2021
/
in Blog, borders, climate, climbers, environment, estates, garden design, Gardens, large gardens, lawncare, meadows, orchards, Parterres, planting, plants, Ponds, pots, rose, spring, Tips, tree, trees, Watering, Wildlife, winter
'My garden is my most beautiful masterpiece' – Claude Monet.
Like sitting down to an easel, walking into a large garden, tools in hand, you may wonder where and how to start your masterpiece. Our approach to garden care takes into account the needs of large gardens and estates, as well as those of smaller domestic properties. Our Landscape Supervisor, Sasha Fraser, explains our approach.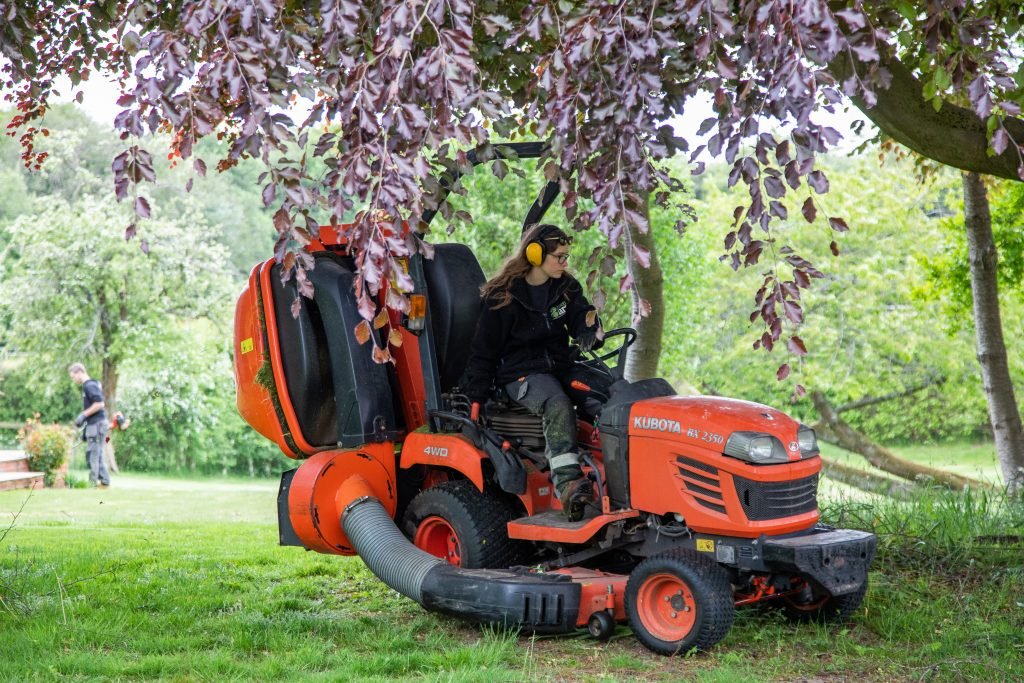 Seasonal garden plans for large gardens and estates
When caring for large gardens and estates, you should organise your focus on different 'rooms' or aspects in the garden. Much like the interior of your home or property, your garden will have different assets that have different needs. Each aspect of the garden will have a different focus throughout the seasons and the best way to manage this is with a seasonal garden plan, acting as a prompt for the 'bread and butter' of the jobs within the garden.
Lawns and edging
In larger gardens there may be both formal and informal lawns; the first needing more regular care and attention than the latter. Having an individual care plan for the formal lawn areas ensures healthy green growth with crisp edges is achieved. This is a welcome and weed-free sight on a sunny day!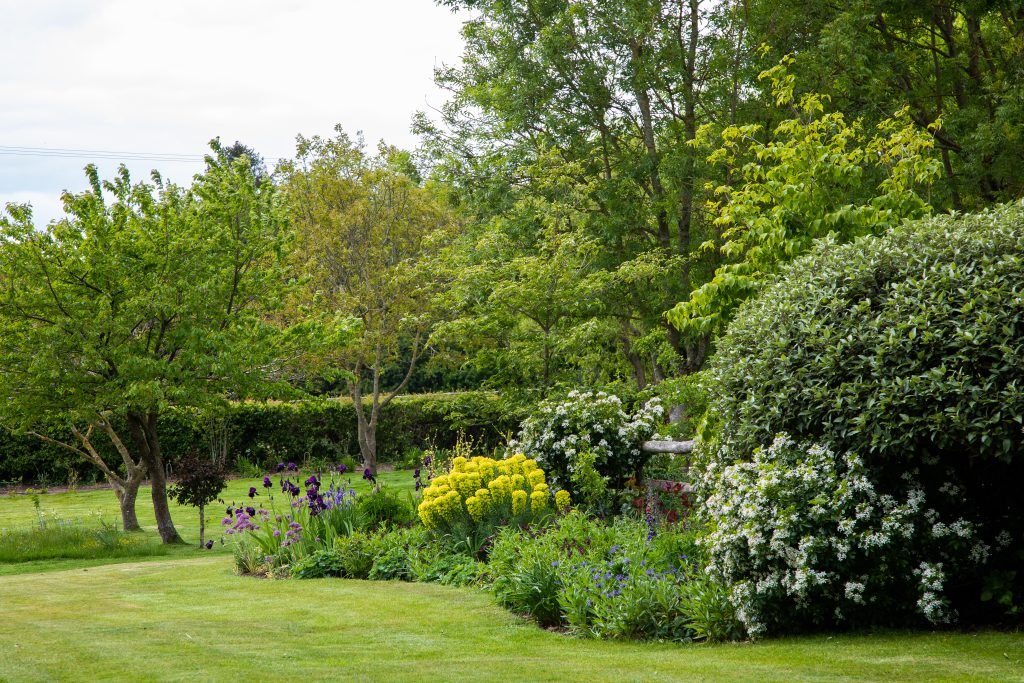 Borders
Throughout the calendar year, it is vital to provide regular care for beds and borders. Herbaceous perennials and flowering shrubs can bring a bountiful display of colour to the garden. They need correct maintenance and preparation in the winter and early spring to achieve this. Regular deadheading of perennials during summer, leaf clearance in the autumn, and appropriate pruning throughout the year is pivotal to the success of these areas. Beds and borders are often the pièce de resistance next to a freshly striped lawn.
Pots and planters
Containers add height in a garden and ornamental pleasure too. They need extra care throughout the year to maintain the health and beauty of the plants within. All potted specimens should be well watered and replenished with correct nutrients using regular feeding or new compost. Care is also taken to ensure plants do not suffer by becoming pot-bound. All of which are important aspects to showcasing pots and the specimens within!
Climbers
When managing larger gardens, it is important to also look above to appreciate and care for the plants on free-standing structures, such as pergolas and arbours, as well as those climbing up buildings. Nimble fingers and a sharp pair of secateurs often come in handy for pruning at height, keeping a regular check on new growth and training plants to achieve optimum health and maximum potential.
Parterres and box care
Buxus provides beautiful green structures within larger gardens giving the area a more ornamental feel. A great deal of care is required to achieve the healthiest of specimens. Many obstacles in the year such as box moth, and box blight can easily trip a gardener up! Within parterres, a supreme display of foliage and flowers is achieved using shrubs and perennials. This provides colours to make people green with envy!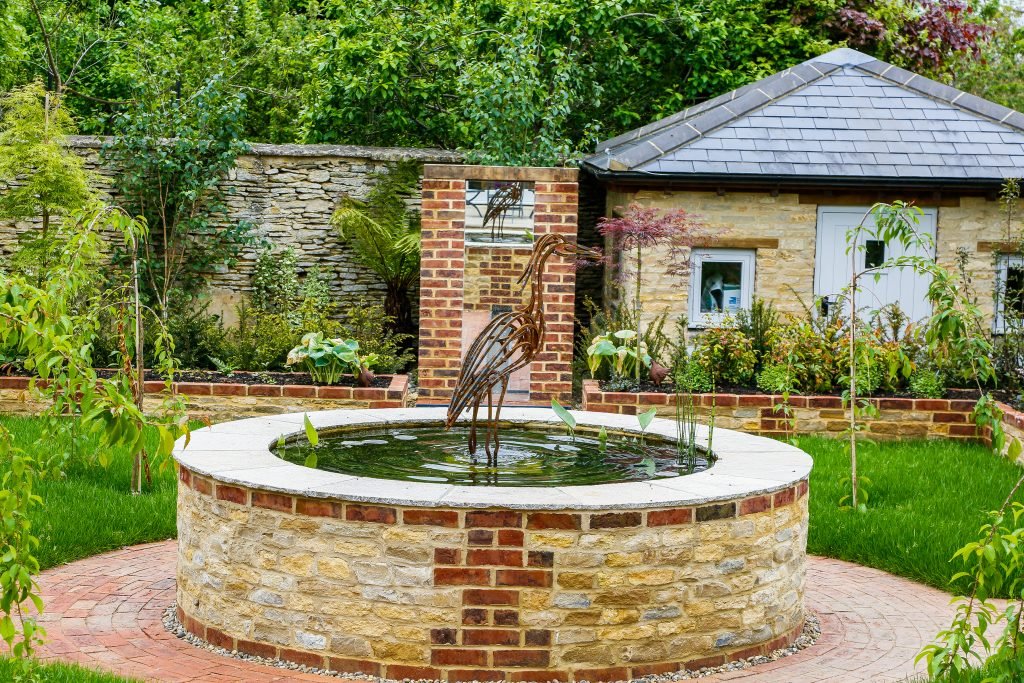 Water features
The presence of water within a garden brings a sense of calm and peace in a busy world. Water features also play host to a variety of plant and wildlife. Regardless of what form they take, water features benefit from regular care to maintain clean water throughout the year, whether it's battling against seasonal algae blooms, duckweed or debris from other sources. The addition of aquatic plants will also enhance the water feature, providing attractive seasonal displays and structure.
Infrastructure
Larger gardens come with variations of infrastructure that will need regular devotion to ensure their longevity. It is important to check boundary fences, gates and walls for any repairs that may be needed. Hard-standing areas such as decking, paths or paving need to be checked for any repairs required, such as loose pointing. Pressure-washing is good for safety reasons and making areas look like new again!
Meadows and orchards in large gardens and estates
The grace of long meadow grass is often a sight that goes hand in hand with illustrious fruit-bearing trees. They can, however, be deceptively difficult to maintain. An annual mowing schedule is required to get maximum benefit and show from meadows. Like meadows, orchards require a seasonal pruning plan. It's vital to avoid those dreaded diseases such as silver leaf. A seasonal pruning plan will ensure bountiful fruit crops!
Trees and woodlands
'From little seeds grow mighty trees'. Within any garden, it is important to not only look down but look up too. Trees host a variety of wildlife in many forms. They provide shade for areas of the garden and an element of height within the landscape. To encourage the health and wellbeing of the trees, as well as any of the surrounding plant life, they need to be managed well. Checking for any signs of disease or decay is essential.
Unlike a painted masterpiece, a garden is something that may never be 'finished'. Each season brings new surprises and challenges, and hopefully a new element of beauty that keeps you coming back for more.
At GreenArt, our team of skilled and professional horticulturalists cater to the many needs of large gardens and estates. They bring passion to the workplace and a desire to care for and develop any outside space with a smile on their faces.