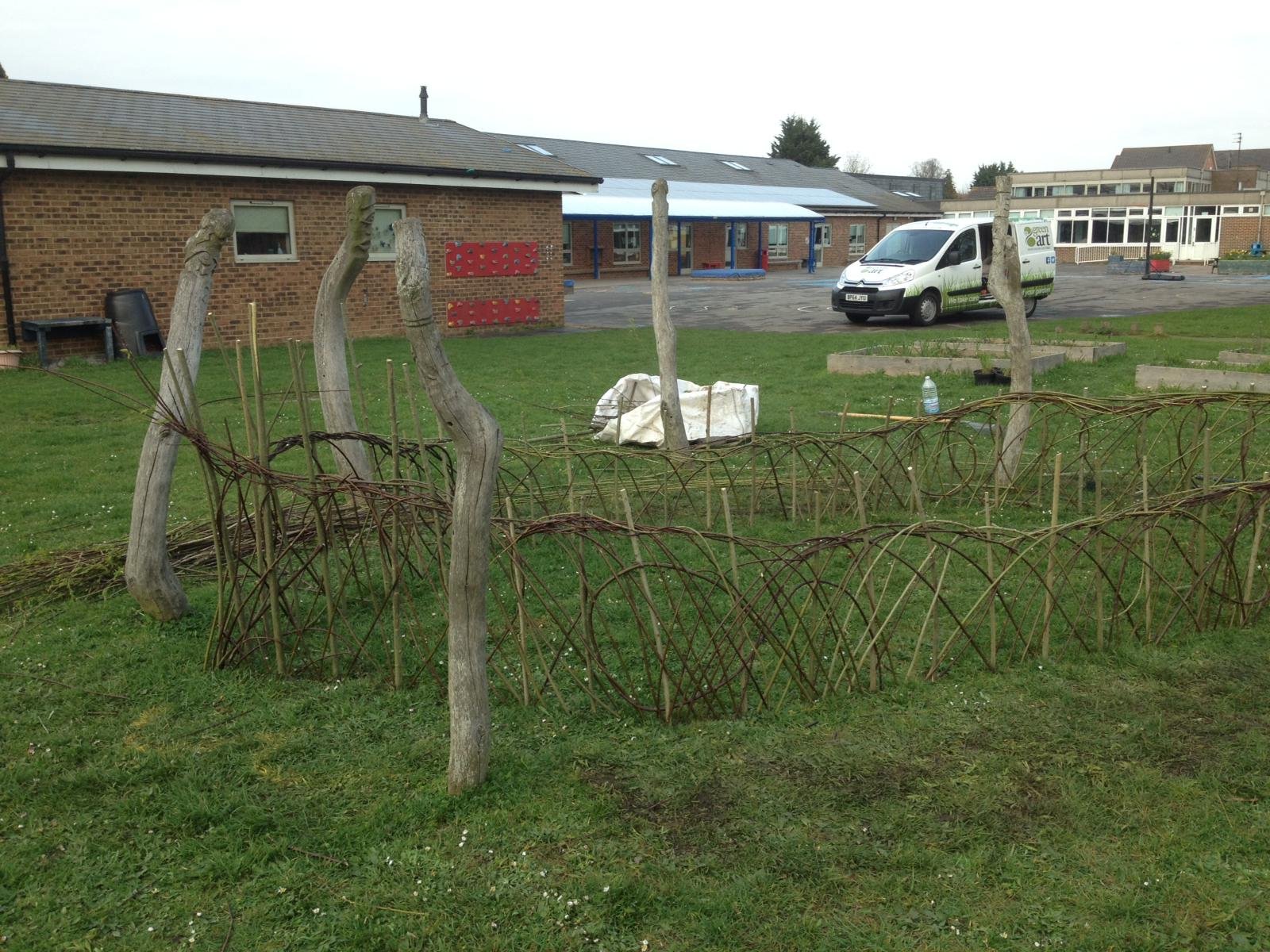 'Twas the night before the willow project and all through the flat, a wave of excitement arose as softly I sat, on the comfortable sofa with a head full to bursting, itching to get started on Ratty's boat, first thing!!'
It is with huge excitement I write to you today because I can honestly say I am living the dream right now…(well achieving some of my major green aspirations anyway) as I am being given the opportunity to conceptualise and build living willow sculptures at a primary school in Abingdon on the theme of Wind in the Willows.
The project arose from a conversation Jo had a few weeks ago with her friend Liz (Reception teacher at said primary school) who was looking for someone to build living willow structures at the school., following a fund-raising project. So Jo and I visited, with mini wigloo (willow+igloo) in hand, to see how we could help.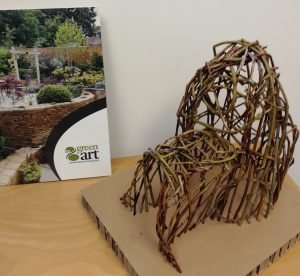 The school had lots of ambitious ideas which included a Viking boat with a swan neck, a 20 foot dry willow sculpture and other bits and pieces they thought might be good. With some relief on my part, we settled on a Wind in the Willows theme. So off I went with inspiration in head to conceptualise the project. This is one of the ideas I came up with – Ratty's Boat.
This blog was initially going to be a bit of an introduction to Living Willow (I'll do that separately) but, I had a brainwave, whilst having a bubble bath, to document the project day by day so you can follow my progress.
So far I have spent about two days coppicing the willow from beds on the banks of the Thames in Shillingford (thanks to Phil and his wife for this). This was probably the hardest bit about the whole project due to the sheer volume of willow I need. I enlisted the help of a willing volunteer (my sister) who by lunch time uttered the immortal words "if I ever see willow again it will be too soon". You get the picture.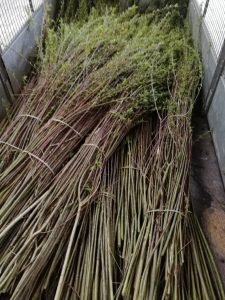 Well it's now 5:30 on the 9th of March and I am about to set off for day one of the project…today I shall mostly be building Ratty's boat.
Eeek! Super exciting! I shall write to you more later with an update on how things are going. Until then, happy Tuesday folks.
Warm and willow-ey Regards
Jenny
New products in the GreenArt shop
We at GreenArt can provide help at any level
From planning a wildlife garden, building hides, constructing ponds and streams, creating paths and planting trees and shrubs.