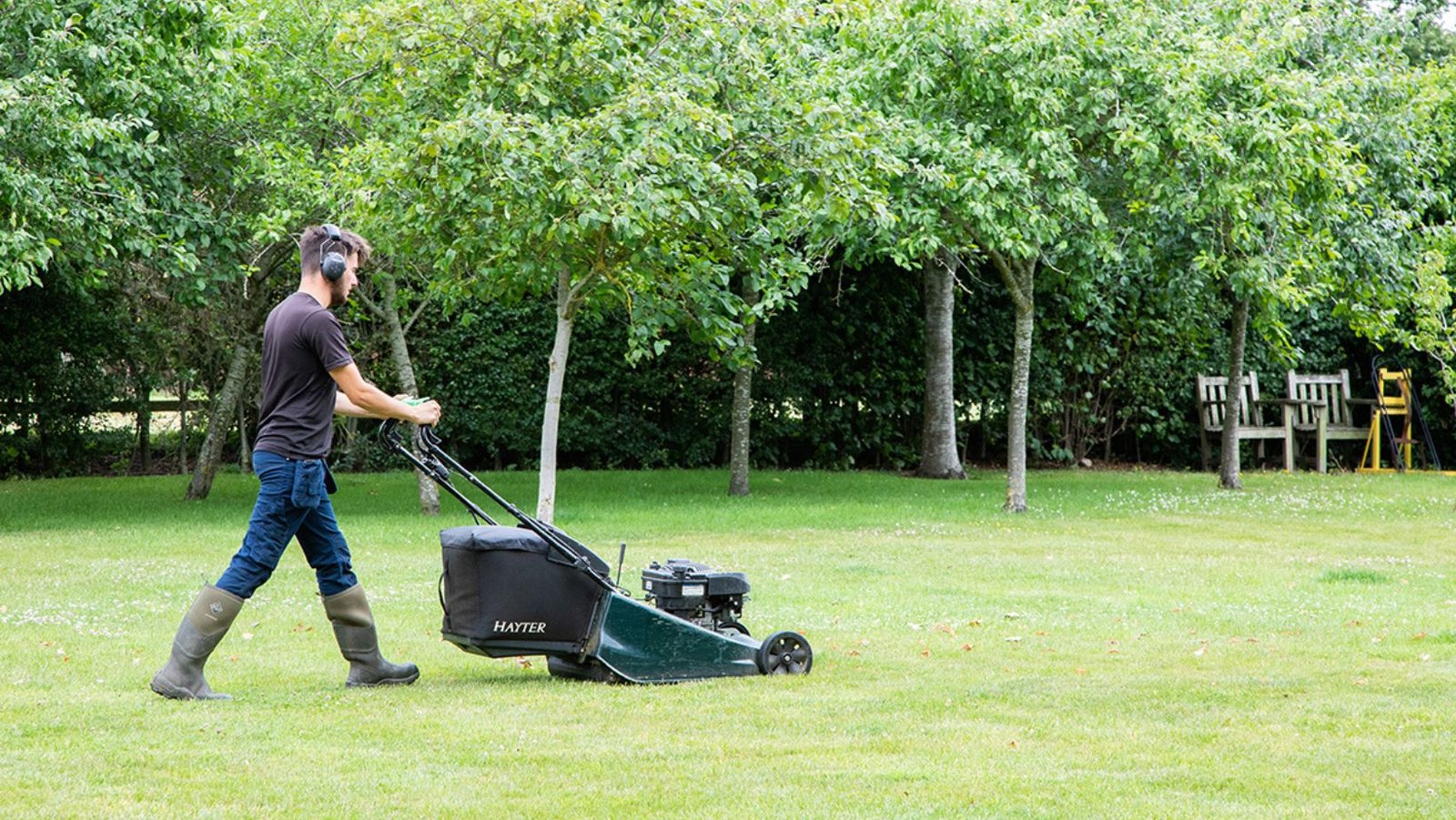 We Brits love our lawns.
In the early 17th Century only the well-healed Landowners could afford human labour to scythe and hand-weed large areas of grass. Since then, a perfectly manicured lawn has been associated with wealth and success. The aspiration of every home-owner – or is it?
Over the years we've become conditioned to a traditional grass lawn being a central feature of our gardens. Lawncare has become a very British obsession.
Looking to the future and the increasing desire and need to lead a greener and more sustainable lifestyle, maybe it's time to change? Perhaps it's time to rethink what we want to achieve in our gardens and the role the lawns have to play in our enjoyment of these valuable outside spaces.
If you are thinking 'What can I do with my lawn?', here are some options to consider:
Back to basics – what is the garden for?
Whether it's for 'work, rest or play' will determine the design of your garden and where a lawn features in it.
Your garden might be central to your lifestyle if you are a keen and active gardener. If you have the time, knowledge, desire and ability to spend many hours each week in your garden, then a lawn might well be a central feature.
Lawn grass, like all the plants in your garden, needs regular TLC to keep it in top condition.  That means regularly watering, cutting, weeding, feeding, aerating and even scarifying to achieve the desired results. This can be a very satisfying pastime, reaping great rewards. If lawncare is 'your thing' then a lawn is for you.
Just like all the other plants in your garden however, lawn grass has a limited life span. After 10 or 15 years of kids, pets, severe drought and even flooding, the time will come when decisions need to be made.

What alternatives are there to a traditional lawn?
Wildflower meadow – we all know the benefits to wildlife of creating a more biodiverse environment in our gardens. Wildflowers attract the vital pollinators that help plants to flourish. Meadows also create habitat for amphibians and small mammals.
Wildflower seed and turf is relatively easy to put down and does best in poor soil. Mowing is important once it has flowered and seeds have dropped. Remember to remove all the cuttings though, to avoid enriching the soil. Meadows don't mean mess. They can look stunning in the Summer and provide a welcome break to formality in a garden.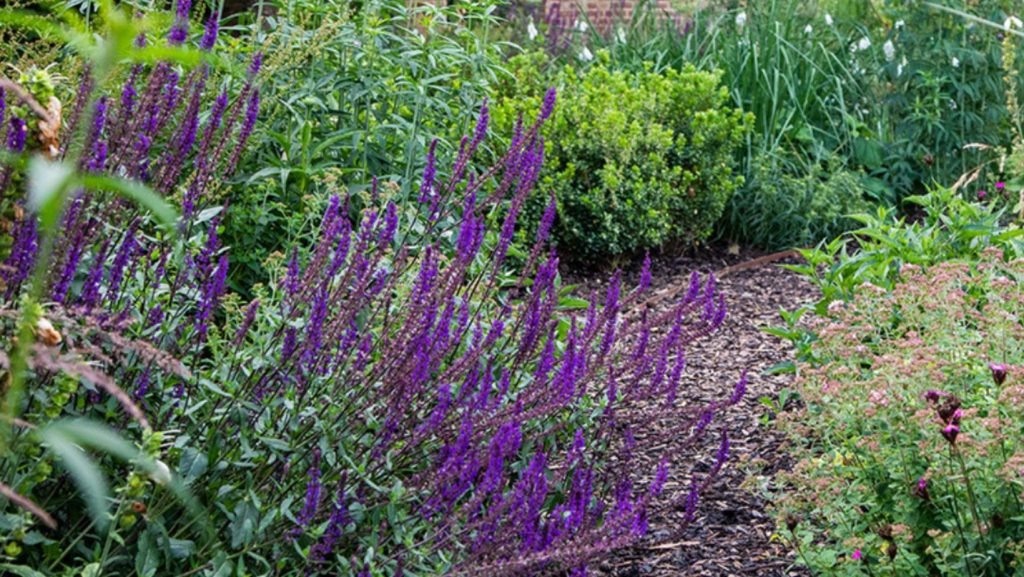 More plants – why not give over more of your garden to plants?
Block planting of grasses or one type of shrub can produce dramatic effects. If closely planted or mulched with weed-suppressing bark, shingle or slate chippings weeding can be kept to a minimum.
More plants mean more insects and food sources for small mammals. Beds and borders can break up the uniformity of lawns and create blocks of colour and interest to enhance your garden design.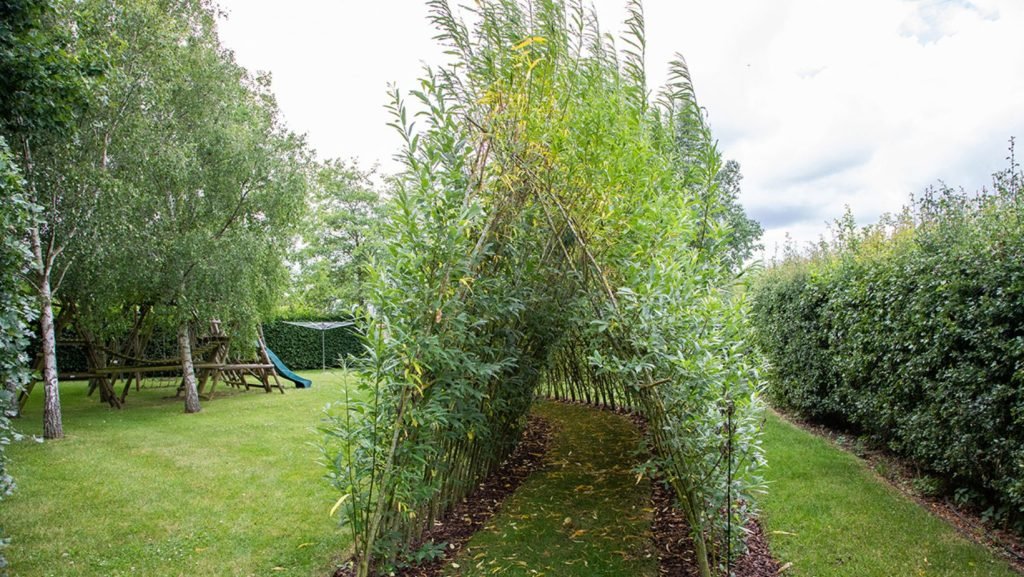 Natural structures for play areas such as willow tunnels, provide a great alternative to a lawn for childs' play.
By using interesting shapes to complement the overall design of the garden, they can be beautiful to look at too. Once installed, they need to be looked after just like any plant. Regular watering and timely pruning and training of new growth will ensure a living structure will grow alongside your family.
Is artificial turf a cost-effective choice for a lawn?
After its initial popularity and the belief that artificial turf is an easy option to the real thing, more people are realising it does more harm than good to the environment. Made from plastic that is neither recyclable nor biodegradable, artificial turf is not the ultimate solution to a perfect lawn that you may be led to believe.
Artificial lawn costs nearly as much as a patio to have installed professionally. It costs three to four times more than grass to lay. It requires several inches of earth (and all the life within it) to be removed from your garden and a compacted base of hardcore material laid in its place. Artificial grass also has to be maintained and cleaned using chemicals and detergents to kill bacteria that builds up over time, especially if it is used as a dog toilet.
So consider very carefully whether this is the best solution for you – and the planet!

Is it time to re-think our lawns?
With so many other options available to provide enjoyment in your garden, perhaps it's time to move away from vast expanses of grass, or at least consider breaking it up with other features?
Lawns provide a way to create a beautiful outdoor space on a budget, as they are a cost-effective way to deal with a large space. They do, however, come at a price to maintain in pristine condition. With the help of a Garden Designer, who can help you to visualise your dream garden, you can consider the alternatives and still love your lawn – just on a smaller scale.