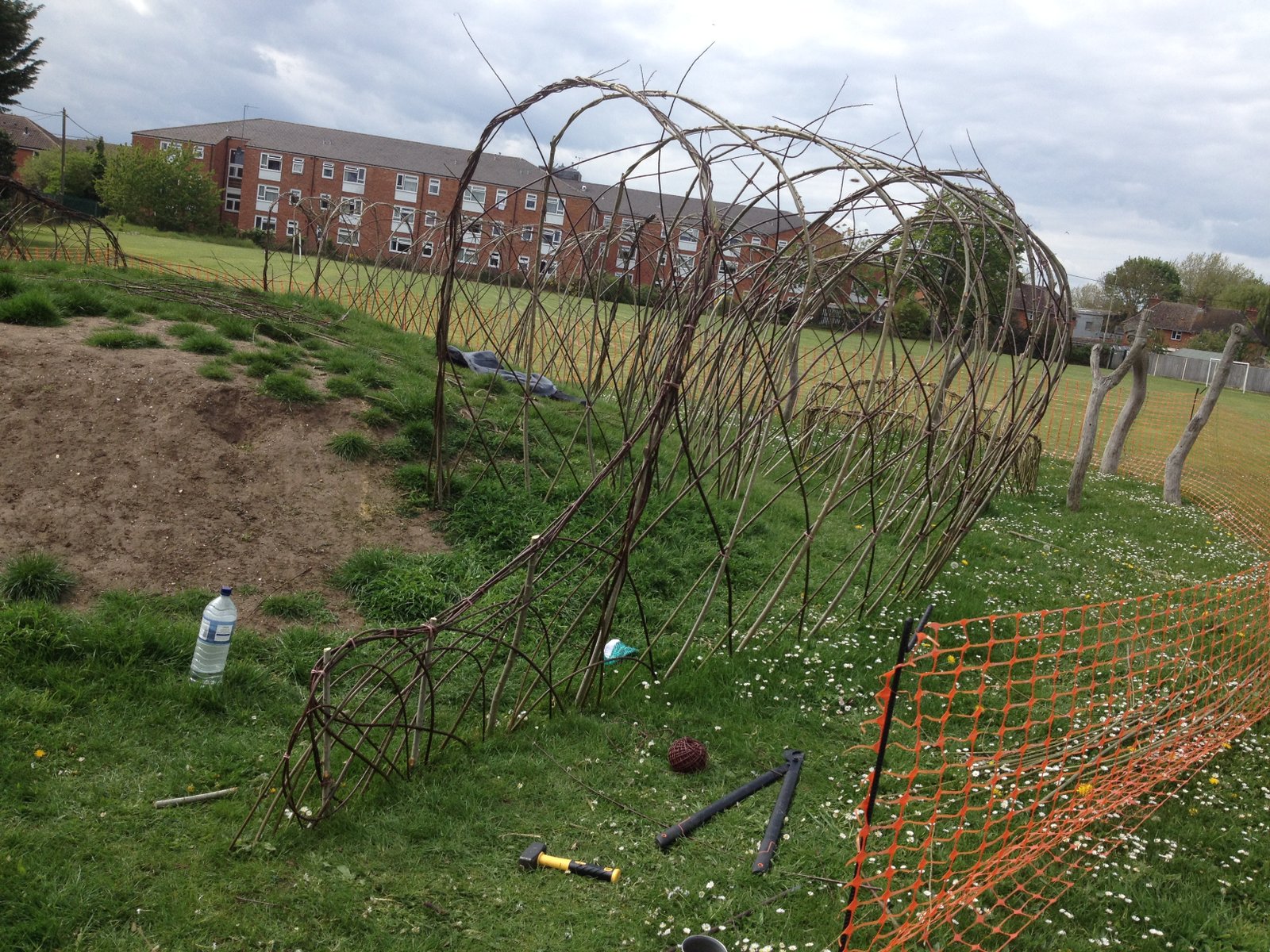 It was the last day of the project today. Whilst I will have to make a trip back during the next coppicing season in the winter to finish the arbour by the pond, all the main structures are complete and are showing signs of growth. Yippee!!
It was a short day today and I had my trusty assistant Max with me, as the main jobs were to clear all the waste off the site, which largely involved chopping up the waste willow into ton bags.
The willow boat was showing signs of damage to the rim/top edge so I had a little bit of patching to do today. Having woven many structures and styles over the project, finishing the boat felt like a doddle, compared to the tentative pace I had when I started the project.
Being honest, whilst it is a huge relief to have finished, today felt somewhat anti-climactic as there was no one there to see the finished structures. So, as you can imagine, I am hugely eager to return for the 'grand opening' and especially, to see the small people beginning to enjoy and exploring the installation.
I have been asked to come into talk to the children about the willow and I have also said I will donate the original sketches to the school for a display. I am just waiting for a date and I will let you know how it goes! In addition, Jo plans to send our photographer Shannon to take some professional shots of the installation, so I will hopefully have lost more lovely pictures to show you!
Happy gardening
We at GreenArt can provide help at any level
From planning a wildlife garden, building hides, constructing ponds and streams, creating paths and planting trees and shrubs.