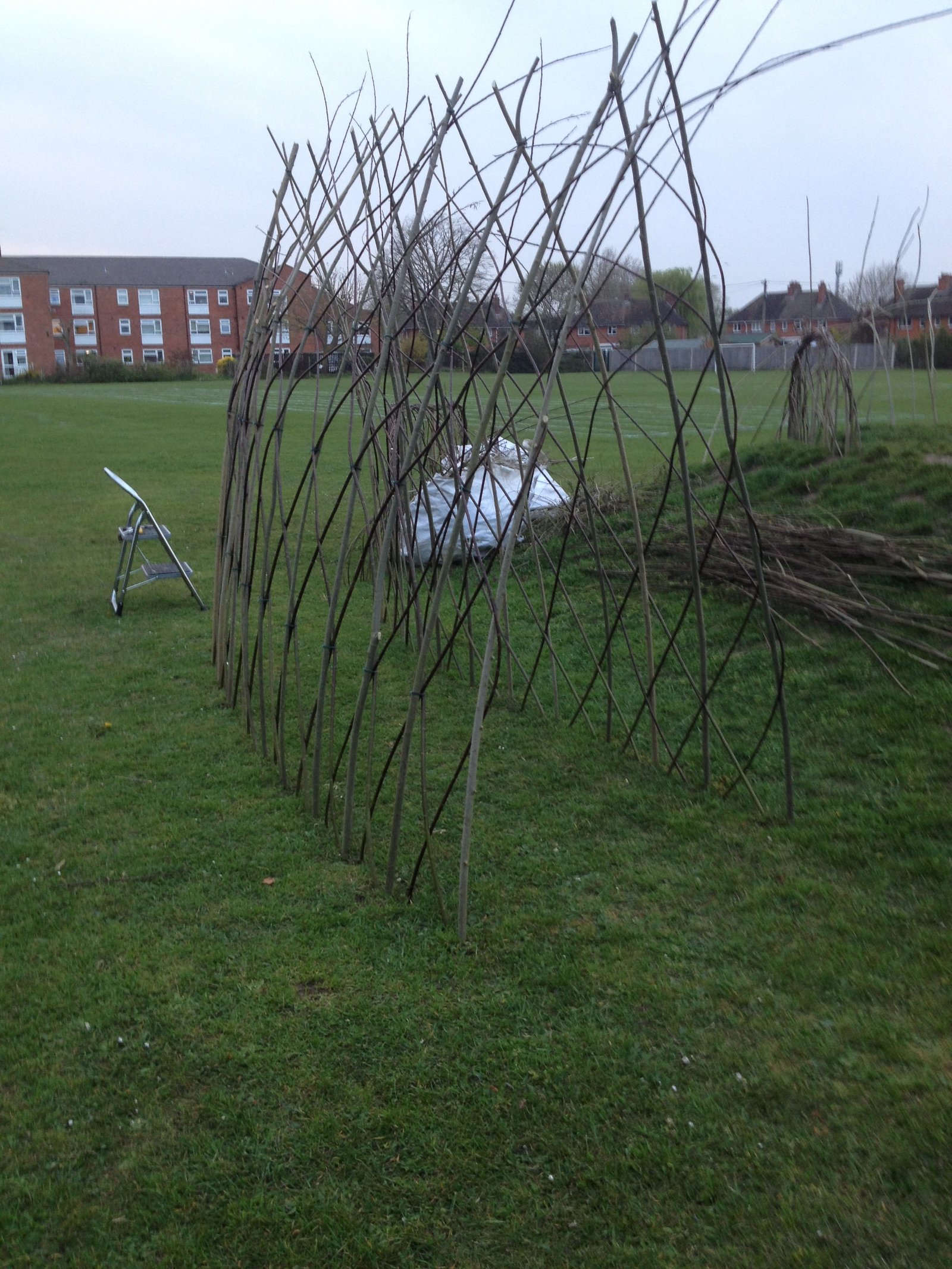 It's a cooler today than it has been the last few days. I am glad of the cooler weather as the willow remains supple and flexible when it hasn't dried out in the sun.
My sister Julieanne came along today to help strip down the willow of leaves and excess stems and branches. I am glad of the company as the task at hand feels enormous!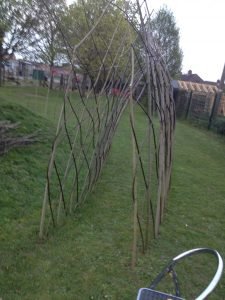 After getting in the uprights half way round the mound, I get a sudden spark of inspiration from looking at the bare earth where the grass has worn away from where kids run up and down the mound. I decide to change the tunnel to a series of tunnels and fenced areas around the mound which includes adding smaller fedges at the top of the mound which lend it the feel of battlements.
After lunch I work on a tunnel which, after walking though the uprights, Liz remarks feels cathedral like. I absolutely love the contrast in both tunnels as it really lends itself to imaginative outdoor play, which is largely the purpose of the whole project. I just can't wait to come back and work on it some more!!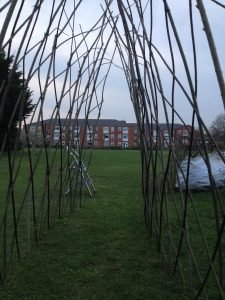 New products in the GreenArt shop
We at GreenArt can provide help at any level
From planning a wildlife garden, building hides, constructing ponds and streams, creating paths and planting trees and shrubs.