It's the time of year that we begin to look around at the bare patches in our beds and borders. We start thinking about how to add in some extra colour to make sure have something to look forward to after the dormancy of winter in our gardens. And that's where bulbs come into their own.
It's probably no great surprise that Holland is the largest producer of bulbs in the world (with Britain coming in as a close second). When we talk about the history of bulbs, you would be forgiven for thinking that they originate from the tales of tulipmania which gripped the Netherlands in the 17th Century. However the original source of many of the bulbs we are familiar with in our gardens is actually the Ottomon Empire!
When is a bulb not a bulb?
Bulbs come in all shapes and sizes but what we sometimes refer to as bulbs can actually be separated into 4 distinct categories;
bulbs (tulip and allium)
rhizomes (irises)
Corms (Crocosmia)
tubers (corydalis).
The purpose of all of these plants is the same: to store nutrients and moisture and to tide the plant over it's period of dormancy during periods when the soil is cold and or dry. Many bulbs, like tulips and daffodils, have their dormant period over winter but some bulbs take this rest during the summer months, like Bluebells and Snowdrops.
Stress-free gardening
If you haven't considered bulbs for your garden, I will let you into a secret: once planted, they are the easiest plants to cultivate! Here are a few things to consider when selecting and planting bulbs.
Bulbs look at their best when they are planted in groups of the same species or cultivars or when left undisturbed to spread by themselves (naturalise). If you want to get a naturalised look when bulb planting, Monty Don had this top tip; 'Throw a handful of bulbs onto the ground and then plant them where they fall. Don't worry if they have fallen close together, that adds to the look you are trying to achieve.'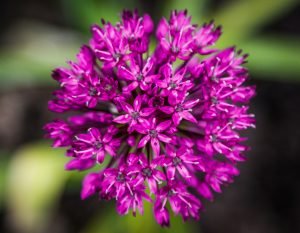 Planting for success
When you buy bulbs, the general rule is to plant them as soon after purchase as you can. There are a few exceptions; Hyacinths, tulips, crocus and narcissus will be fine if stored in a cool dry place. Bulbs need to go into the ground whilst firm to the touch and without any obvious sprouts.
The depth of planting each bulb depends on the size of the bulb. A good rule of thumb is to use the length of the bulb as a rough guide and plant the bulb 2-3 times deeper than that length. (This applies to planting in the ground, as bulbs planted in pots can cope with being planted much shallower).
Prepare the soil: The ground should be free draining and nutrient rich. It is helpful to add some organic matter and dig over the soil in advance where possible. We like to use organic compost, a mixture of well-rotted manure and spent mushroom compost.
Dig a hole: You can use a bulb planter or a trowel. If you have any concerns about drainage in the area, prepare the base of the hole with horticultural grit. Bulbs don't like to sit in water as this increases the chance that they will rot. If your ground is very hard, consider growing your bulbs on in pots which can then be planted out in the spring once the ground has softened.
Plant the bulb: Gently push the base of the bulb into the bottom of the hole and twist gently. Do make sure the bulb is the right way up!
Replace the soil: You may want to rake over the surface with a mix of coarse sand and well-rotted compost or leaf mould if the ground is heavy.
Mark the spot: I am sure like me, you will have all dug up bulbs unwittingly haven forgotten where you planted them before they make their first appearance.
Choosing your bulbs
Here at Green Art, whilst we love bulbs all types of bulbs, you can often see the influence of woodlands and natural habitats in George's designs e.g. underplanting of wooded areas, so it is worth mentioning a few varieties that thrive in areas of partial shade in our gardens (beside the familiar snowdrops, tulips an anenomes).
Why not give Erythoniums a try? They thrive in partial shade, so long as the soil is free draining and humus rich.
Alternatively, how about planting bulbs for cut flowers for your home or to give to friends and family. A good selection would be Gladiolus, Freesia, Narcissus, Crocosmia, Schizotylis and Alstromeria (to name a few).
If you still feel at a loss as to where to start, why not give us a call and we can come and take the work out of adding bulbs to your planting scheme?
And if you can't find the space in your beds and borders or you are looking for something to brighten up a terrace, why not consider planting bulbs in pots? They will cope in smaller pots with shallow planting as long as you incorporate a good amount of grit to aid drainage. If you really want to make a statement in your garden, why not order one of our contemporary polystone planters like the one pictured here with a mix of foliage and flowering bulbs (alliums), which we can deliver direct to you garden,  pre-planted?
So, what are you waiting for? Bring on the bulbs!
New products in the GreenArt shop
We at GreenArt can provide help at any level
From planning a wildlife garden, building hides, constructing ponds and streams, creating paths and planting trees and shrubs.