Lots of people are intimidated when it comes to buying and caring for Roses. In this blog I will try to put you all at ease with a few tips about what to look for when buying and caring for one of Britain's best-loved shrubs.
There are lots of different types of Roses offering a variety of effects and benefits in your garden, from all-summer flowering and scented blooms to formal and informal displays and even security.
The Hybrid Tea
Known for having long stems with a single bloom, the Hybrid Tea is the classic Rose that you might associate with the Valentine's Day Rose. Floribunda, from the Latin word floribundus, meaning freely flowering, has three flushes during the Summer. This makes it a great Rose for the traditional mid-border thanks to its abundant flowering clusters throughout the season.
Shrub Roses
The Shrub Rose is more bushy in shape with lots of blooms. They vary in height, so make sure to do your research first, to check that the variety will fit within the space it is intended for. Depending on the variety, some will repeat flower and some will flower just once.
Gertrude Jekyll is one of our favourites as it's one of the first English Roses to start flowering, with rosette-shaped flowers of bright glowing pink. The beautiful, perfectly balanced Old Rose scent is often described as being the quintessential Old Rose fragrance.
Ground Cover
This Rose does exactly what it says on the tin – it spreads over the ground so is great for banks or an open space that you want to cover. Ground cover Roses can also be used in hanging baskets and will repeat flower all summer while some produce attractive red hips in the autumn.
Climbing Roses
With quite rigid, straight stems, climbing Roses are ideal for growing against walls, trellis or frames. They can grow very high if not kept in check and, depending on the variety, will repeat flower all summer and into the autumn.
Rambling Roses
Ramblers have softer, willowy stems that are great for weaving around curved arches or planting within hedges or trees and shrubs to provide flowers and added interest.
One of our favourites is Paul's Himalayan Musk which has large, open sprays each with a bloom held separately from the rest that creates a delicate, airy effect. It also has a wonderfully strong musky fragrance so is great near a seating area or close to a window.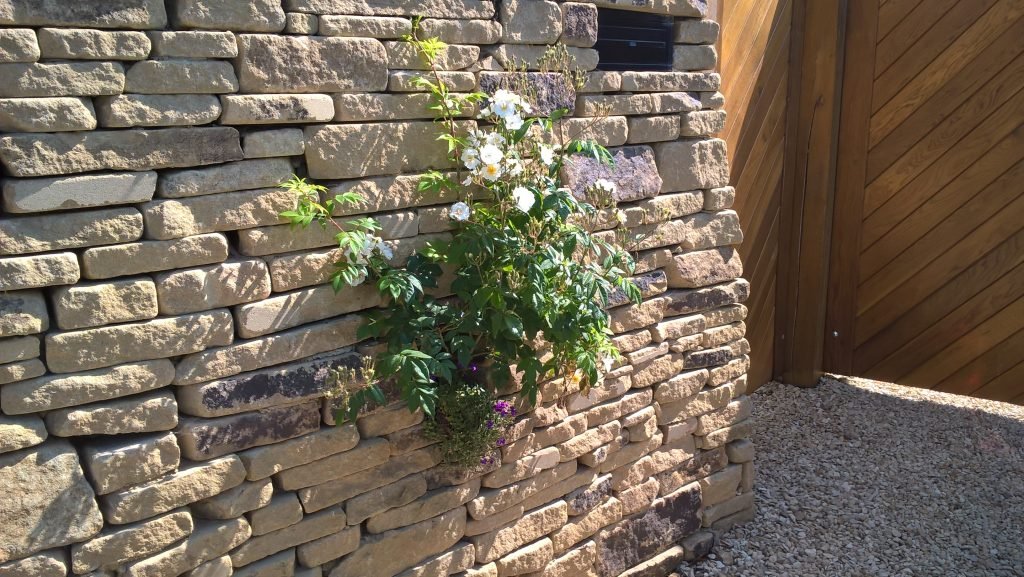 Where should I plant my Roses?
When looking to buy Roses, think about where it is going to go in your garden. Is it for a central display bed or the back of a border. Choose a Hybrid Tea for the back of a border or as a central feature of a circular bed.
Climbers and Ramblers are the type to choose if you want to screen a fence or hedge while bushy Shrub Roses may be just the job to fill a big gap in a hedge.
Whatever you want to achieve, position is important. Roses like to have at least four hours of sunlight a day so plant in a good sunny spot. Avoid very exposed areas so the plant doesn't get battered around by the wind and allow at least two feet of space all around, so it doesn't have to compete with anything else for light and moisture.
If you are replacing a dead or diseased Rose, it's really important to plant your new Rose in completely new, uncontaminated soil. A clever trick is to plant the Rose in compost within a cardboard box. Over time the box will disintegrate but it will first have established itself in a disease-free environment.
How do I prune my Rose?
Pruning Roses is vital to encourage growth and prevent disease so it's important to do it at the correct time of the year when dormant. This will usually be in late Winter, early Spring.
When pruning do not be afraid to make the cut, as long as you cut diagonally away from an outward facing bud at the correct time of year you will not kill the plant. Also make sure whatever you prune with is clean and sharp, you don't want to leave any untidy cuts, or pass on anything nasty from what you have previously pruned.
What should I feed my Roses?
Something you can feed your Roses with all through the growing season is used ground coffee beans just sprinkled around the base of the plant and watered in well. This will boost the nitrogen levels in the plant and encourage healthy growth.
If you want to buy something off the shelf, just use an all-purpose feed or a Rose-specific feed twice a year. This can also just be sprinkled around the base; generally just a handful but always read the product label before use.
If you're not sure which Rose to choose or how to get the most from the Roses you already have, just get in touch with the Care and Development team here at GreenArt and we'd be happy to advise you.