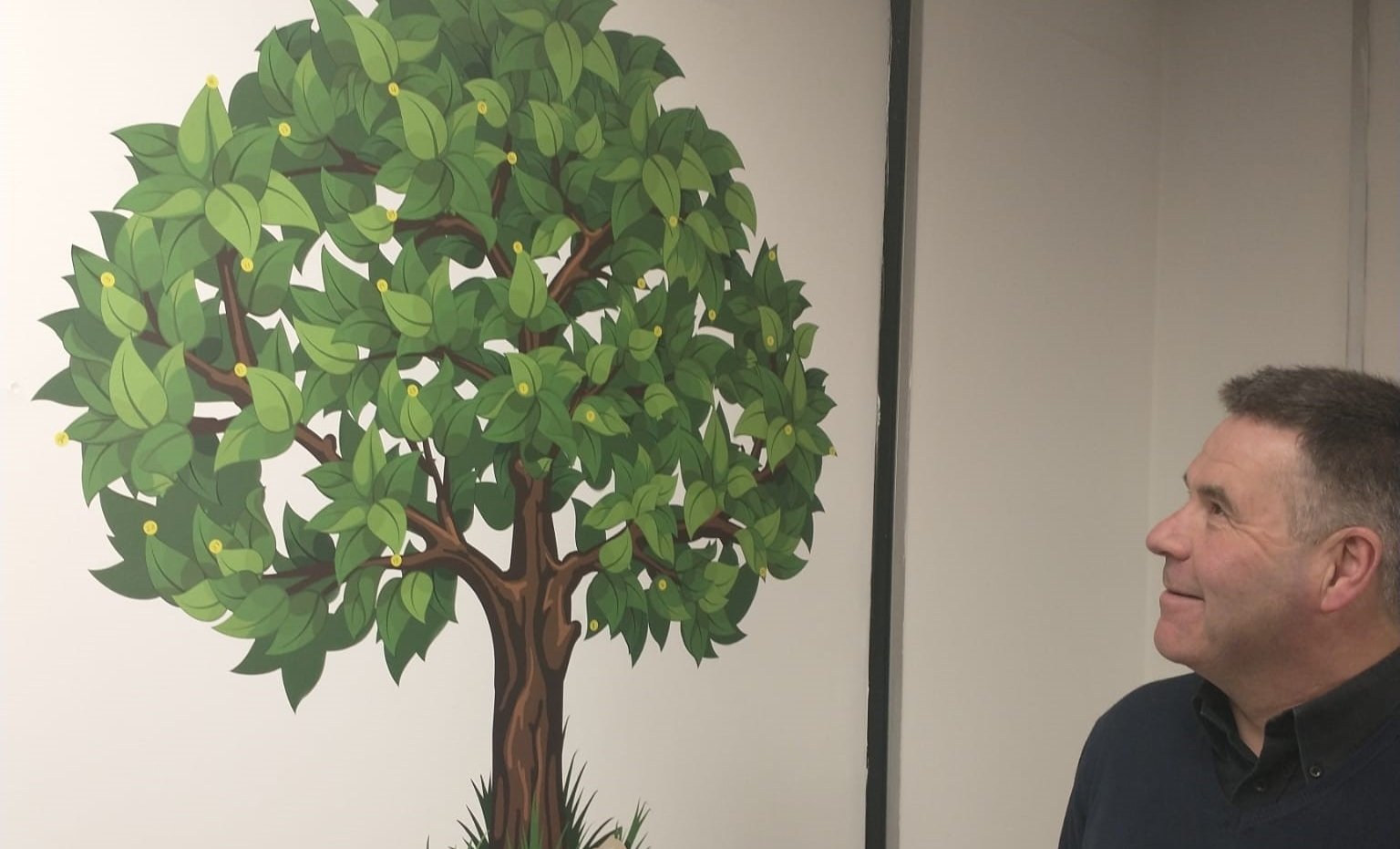 Following my first blog of the Year, pledging to plant 2,022 trees in 2022, January has seen us make good headway, planting a total of 29 so far!
To keep track of our mission we've put up a a large tree graphic in the office and every time we plant a tree we put a yellow sticker on the tree as a visual tally of all our efforts!
All the trees have so far been planted in private gardens across South Oxfordshire, by our Landscapers and Gardeners, as part of the finishing touches to our new garden designs.
New Build in Benson – 3 Betula Jaqemontii
This Himalayan Birch is a rather vigorous tree, growing up to 18m tall offering privacy from any unwanted guests! Its luminescent white bark makes it stand out from the crowd, with its beautiful yellow leaves in the Autumn. Its Spring-time catkins are great food for insects and birds too.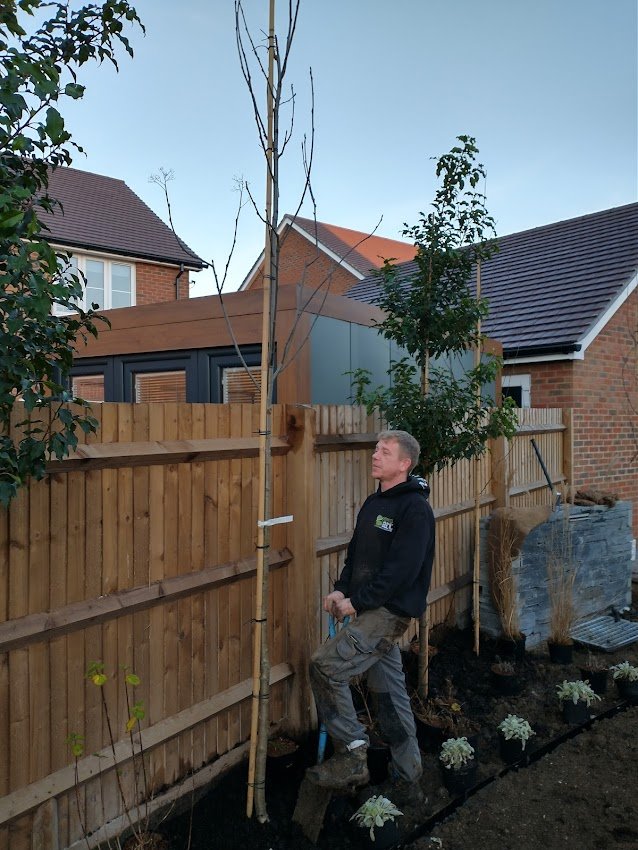 South-west facing garden in Henley – ornamental cherries
We chose the award winning Prunus Accolade, regarded as one of the most attractive of the early flowering ornamental cherries, for this large bed to complement the dramatic water feature. The shell-pink flowers in the spring, fall to reveal a fresh canopy of dark green leaves in the Summer, providing shade, perfect for providing a cooler area in your garden on a hot Summer's day!
Fruit and flowers in Dorchester
To enhance an existing boundary hedgerow and provide instant impact for one of our regular gardening clients in Dorchester, we planted 5 large Lilac trees. At 2.5metres tall this screen will be full of colour by late Spring / early Summer.

We also planted an Apple espalier against the wall of their vegetable garden. Both a decorative and functional way of training a fruit tree for easy pickings, as long as you have enough linear space in your garden. The variety chosen was the 'Pitmaston Pineapple', so called after Mr Williams of Pitmaston near Worcester in the 1780's. It is best known for its distinctive pineapple like flavour!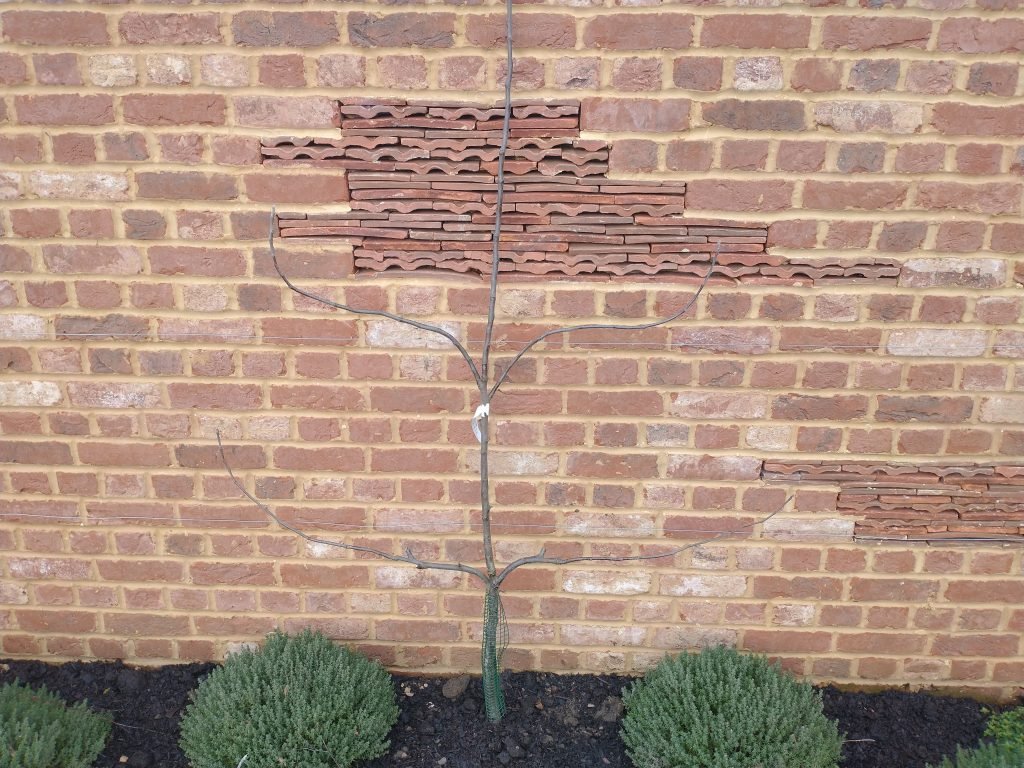 With Spring on the horizon, and a bounce in our step, will we endeavour to steam ahead with our pledge, and will continue to keep you updated of our progress, so watch this space!…