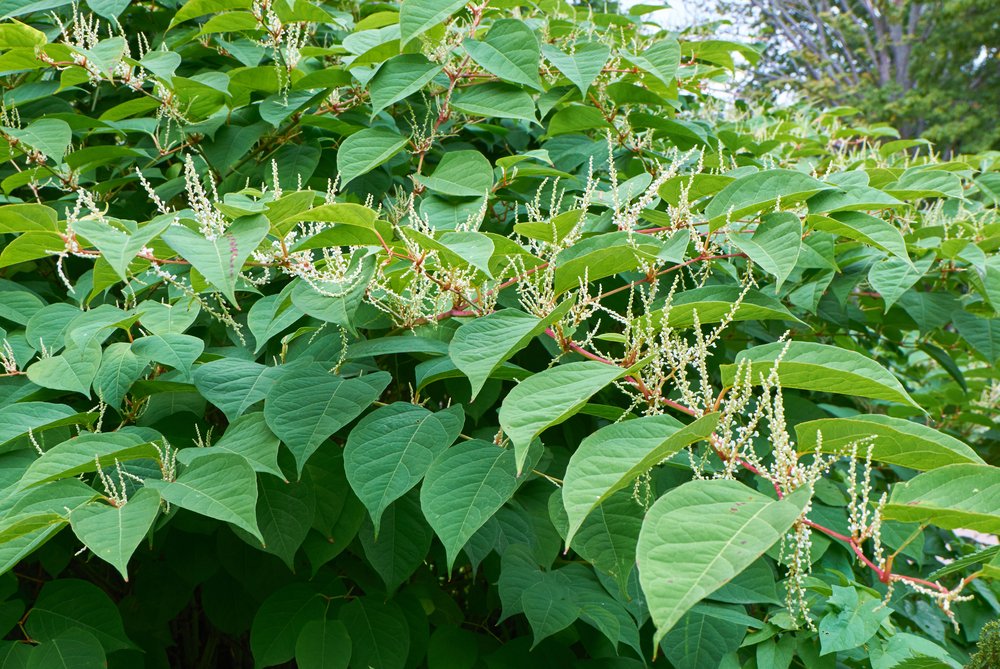 The names Japanese Knotweed, Giant Hogweed and Himalayan Balsam may not be too familiar to homeowners in Oxfordshire. Found across Summertown in Oxford, Witney, Banbury and Bicster, they are some of the most invasive and dangerous plants known to man that can wreak havoc, not only with your garden and the environment, but also with your home.  Left uncontrolled, it can push through brick walls, concrete floors, Tarmac and drainage systems.
As these 'super weeds' continue to blight the landscape, often due to lack of awareness or ignorance, homeowners can be at risk, not only of damaging their or neighbours' property, but also of prosecution. New legislation came into force in 2014 as an amendment to the Anti-social Behaviour, Crime and Policing Act to include Japanese Knotweed and other invasive non-native plants.  If found on your property and deemed to have a "detrimental effect of a persistent or continuing nature on the quality of life of those in the locality", the legislation could be used to enforce its control and people who fail to control Japanese knotweed in their gardens can be prosecuted and fined up to £2,500. Worse still, loan providers could ruin your hopes of buying your dream home if they come across the words 'Japanese Knotweed' on a surveyor's report.
Origins of Japanese Knotweed
Fallopia japonica (Japanese Knotweed) was discovered in Japan by Phillipe von Siebold and brought back to an unsuspecting West around 1829. It arrived at the Royal Botanical Gardens Kew in August 1850 in an unsolicited parcel of plants from his nursery in Leiden.  The plants were then sold by commercial nursery gardens around the country and spread through the sharing of cuttings. It moved naturally along watercourses and then artificially where soil containing rhizomes was moved about in road building and construction schemes. As an herbaceous perennial Japanese Knotweed dies down to ground level each winter, but returns annually and lasts for an indefinite number of years.
Visually Attractive
To the naked eye, the general appearance of these invasive species can be very misleading. For example, Himalayan Balsam can grow up to 2.5m tall in dense looking stands and has a trumpet shaped pink/white flower. Its leaves have finely serrated edges and can produce up to 800 seeds per plant.
Japanese Knotweed can grow up to 3m tall in dense stands with bamboo-like purple speckled stems. Shield-shaped leaves with a flat base spread rapidly through its root system. A moist climate is all this plant needs to thrive and expand out of control.
Major Issues for Home owners
These invasive species grow quite densely and simultaneously shade out native plants. They provide poor wildlife habitats and increase the risk of riverbank erosion and increase the risk of flooding. However, their major threat is the damage caused to buildings and structures.  Their roots can spread beyond where the plant is visible and undermine property foundations costing homeowners millions of pounds every year.
Drastic Fall in Property Values
The lack of understanding and general misconception regarding how to manage these species needs to be addressed. Financial Institutions will reject mortgage applications if these plants are in evidence or will not make an offer until the work has been done. Worst case, the threat of serious damage to the foundations of the house can even result in properties being valued at zero.
What can be done about this?
The only way to 'manage' the problem is with a long-term programme of vegetation control by professional experts and even then total eradication isn't guaranteed. Luckily, plenty of help and advice is available.  As an RHS trained horticulturalist and BALI Registered landscaping company, we start by identifying the extent of the problem and providing practical advice to our clients on how to manage and dispose of it. Professional management should ideally be undertaken in late summer when the plant is at its most potent.  If removal is a condition of a mortgage offer, this work should also come with an insurance-backed guarantee that the knotweed will not return and will probably involve the removal of potentially contaminated soil.
In conclusion, if you think you may have an invasive species growing then the best thing is to seek the advice from a professional, first to identify it and then to get the appropriate treatment. Just cutting it back isn't going to make the problem go away – in fact it may just make it worse.
If you think you have any invasive plants in your garden or would like advice on how to avoid them, contact me at george@greenart.co.uk