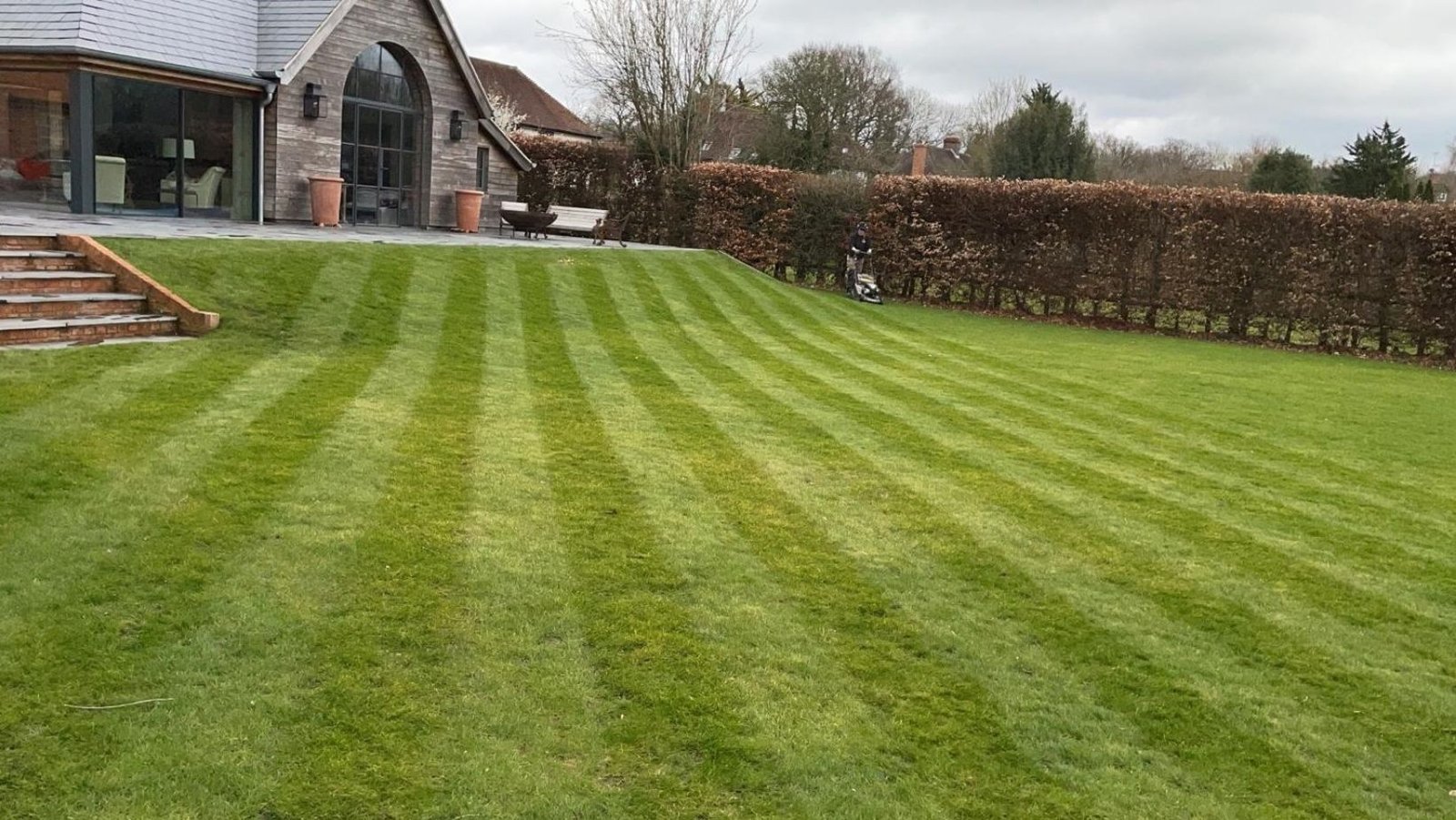 I'm sure you'd agree that a well-kept lawn really finishes off the overall look of a garden; perfectly straight lines, lush and green in colour, it's something that really completes the perfect garden scene.
Keeping your lawn in tip top condition takes more than just a quick weed and feed every Spring. Specialist skills are needed to regularly assess the condition of a lawn and provide the treatment that is right for each garden.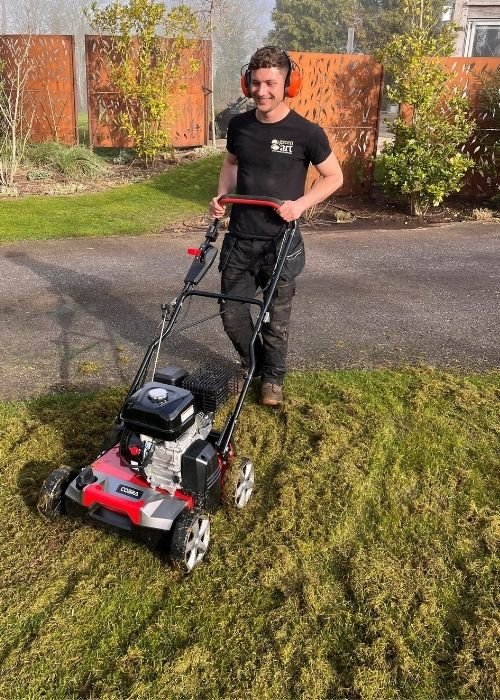 Our lawn care is bespoke
At GreenArt we deliver bespoke lawn care packages designed to keep your lawn at its best, all year round. These can either be added on to regular Garden Care and Development plans or can be delivered as a series of one-off visits throughout the year.  
When added to an existing Garden Care programme we will be keeping an eye on your lawn on a weekly or fortnightly basis, monitoring the results of the treatment in order to achieve the desired result.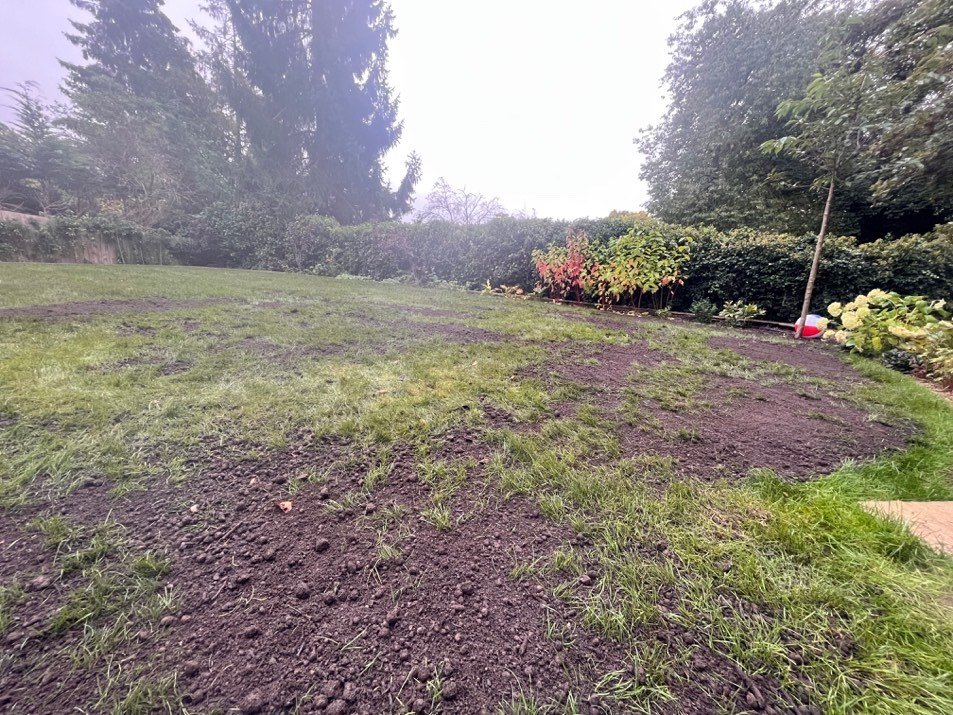 What if your lawn care problem is too big for you?
If you're on top of the rest of the garden but feel as though your lawn's problems are running away with you and need help to get it back to a manageable state, we offer both one-off or a series of seasonal visits.  This approach means we will work with you on advice and tips while treating the lawn to help you get it back to how you want it.
How we protect your pets and the environment
We always prefer to use animal and environmentally friendly products and methods as we do not want to harm any furry friends above or below ground. We'll also give precise advice on what to do directly before and after a treatment to guarantee the best results.
The right way to feed a lawn
At GreenArt, we are well aware that many factors can dictate how much nutrient and work is correct for your lawn. Factors such as grass type, soil type, weather and the time of the year all need to be taken into account. Anyone can apply a cheap nitrogen product which will quickly green up your lawn. If applied incorrectly this creates an enormous amount of mowing and unwanted thatch and is not only unsustainable, it's also likely to destroy your lawn within a few years. We believe that to create a green and healthy lawn it is essential to apply products which are relatively low in nitrogen and contain nutrients and organisms which work with the soil to unlock the full potential of your lawn.
What we feed the lawns we care for
The lawn care treatments we us are Granular Spring lawn feed, Liquid seaweed and a Granular Autumn and Winter feed. We can also offer an organic selective lawn weed killer, but we would prefer other methods such as manual removal or even better, creating a healthier grass that weeds will struggle to compete with.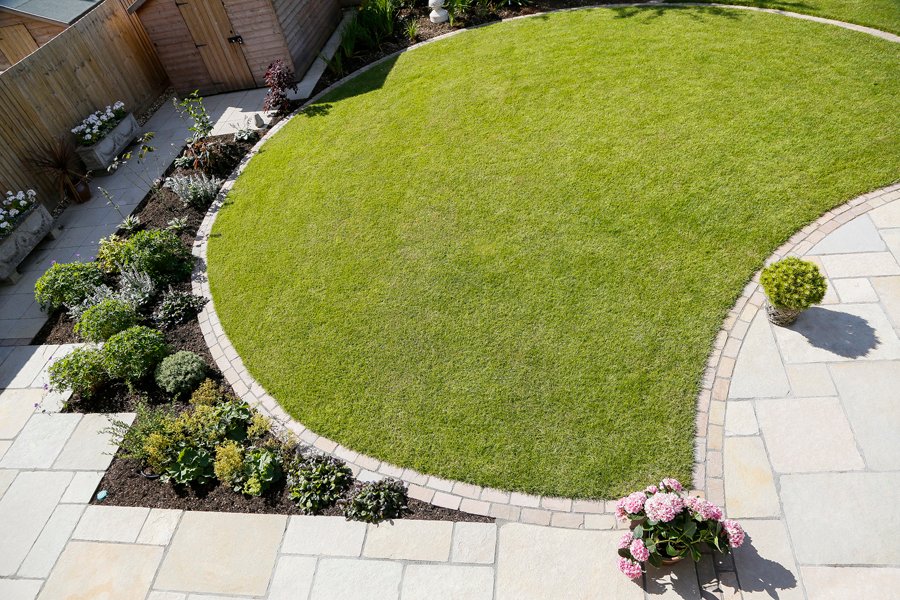 Can a lawn be repaired?
We are also able to apply top dressing, lawn sand and seed to repair any areas that are uneven or bare, which we will do as when required and is always agreed and completed at the correct time of year.
How much will a lawn care package cost?
Our pricing is based on the size and needs of your lawn per square metre. We will quote for treatment products, time and machinery usage designed specifically for your lawn.
To find out more, please call us on 01491 280447, email info@greenart.co.uk . Alternatively use the contact us page with the Subject PERFECT LAWN PLEASE.