by George Smith
/
on 15th December 2021
/
in Blog
Well, another year nearly gone. The last three GreenArt Garden Design and Landscaping projects of the year are nearing completion and the Garden Care and Development team are working hard on clearing their gardens back to winter bare bones, ready for the oncoming Spring. Plans are well underway for 2022 and beyond with a lot of exciting work already in the diary.
Before we file the 2021 diary away, a flick through the pages brought back some highlights from probably our busiest year ever.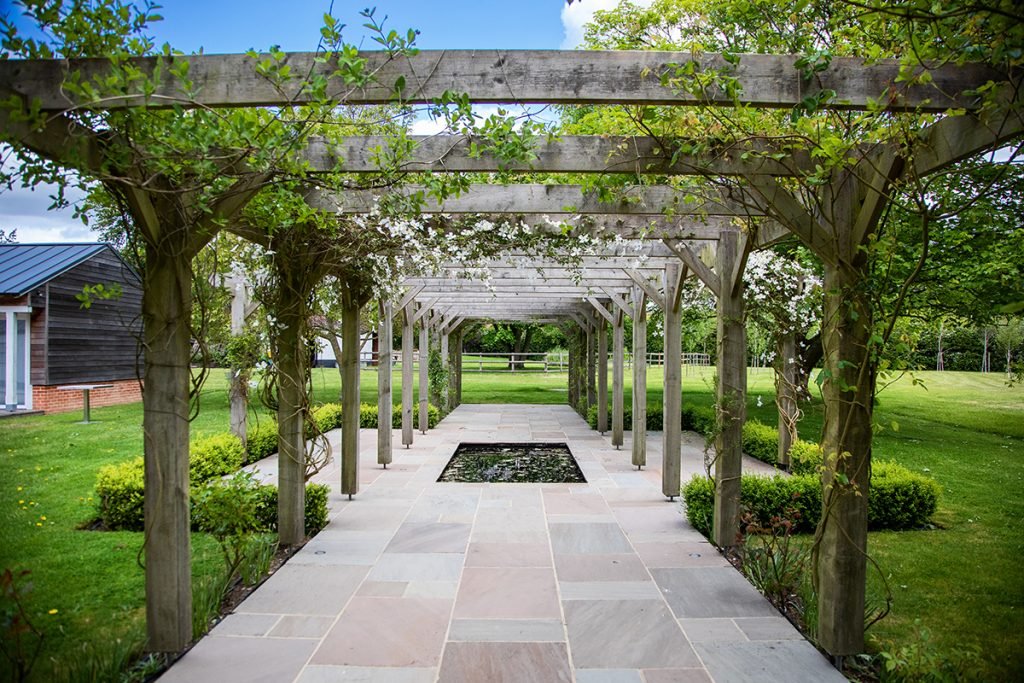 Care and Development
In Care and Development, we have seen quite a few new faces. Led by Gavin, we now have a very focused team of passionate horticulturalists. All of their gardens have a clear plan for 2022 having developed and matured throughout the year. We are very proud of what they have achieved. New gardens large and small have been added to our portfolio which now numbers over 40. Care and Development will grow in '22 and there are still some spaces for lucky new clients, but not for long…
Design and Landscaping
In Design and Landscaping we are concentrating on growing from within. New team members have joined at various levels to add to our existing stars. It has been a year with injury and illness challenges, but this is a team that rolls with the punches and gets the job done. Fantastic work on H R Wallingford's outdoor meeting spaces was probably the highlight for the team.
2021 – a year of change
Materials we have previously sourced from outside of the UK have begun to form less and less of our designs. Suppliers are struggling to source them and demand is beginning to fall as home-owners and the Landscaping industry alike look for more planet-friendly alternatives.
Hard landscaping materials from India, China and elsewhere have historically been so much cheaper than European or British equivalents. World health and political events have significantly narrowed the gap and though, in some cases it is still sizeable, the ethical, environmental and practical benefits of buying local are, for many people, tipping the balance. At GreenArt we are now actively sourcing more and more materials from local suppliers to reduce our environmental impact and support local and UK industry.
As with so many of the products we all consume however, the big question is, how much are we prepared to pay for this change?
2022 – bring it home
This approach to business means that we have had some fundamental decisions to make. How committed are we to doing the right thing? The answer is unequivocal; GreenArt is committed to being a truly green business. This means we will discount any design and build project, planting scheme or garden feature that we produce with genuine British and, where possible, local provenance. We will discuss this with all our clients at the design stage of projects so that they can appreciate the difference they can make. Our aim is to phase out all non-UK produced materials within the next 5 years. Stone, timber and plants are our main focus.
So, here's to a Happy and Healthy Christmas and New Year to all our clients, staff and suppliers. Let's bring it home in 2022.