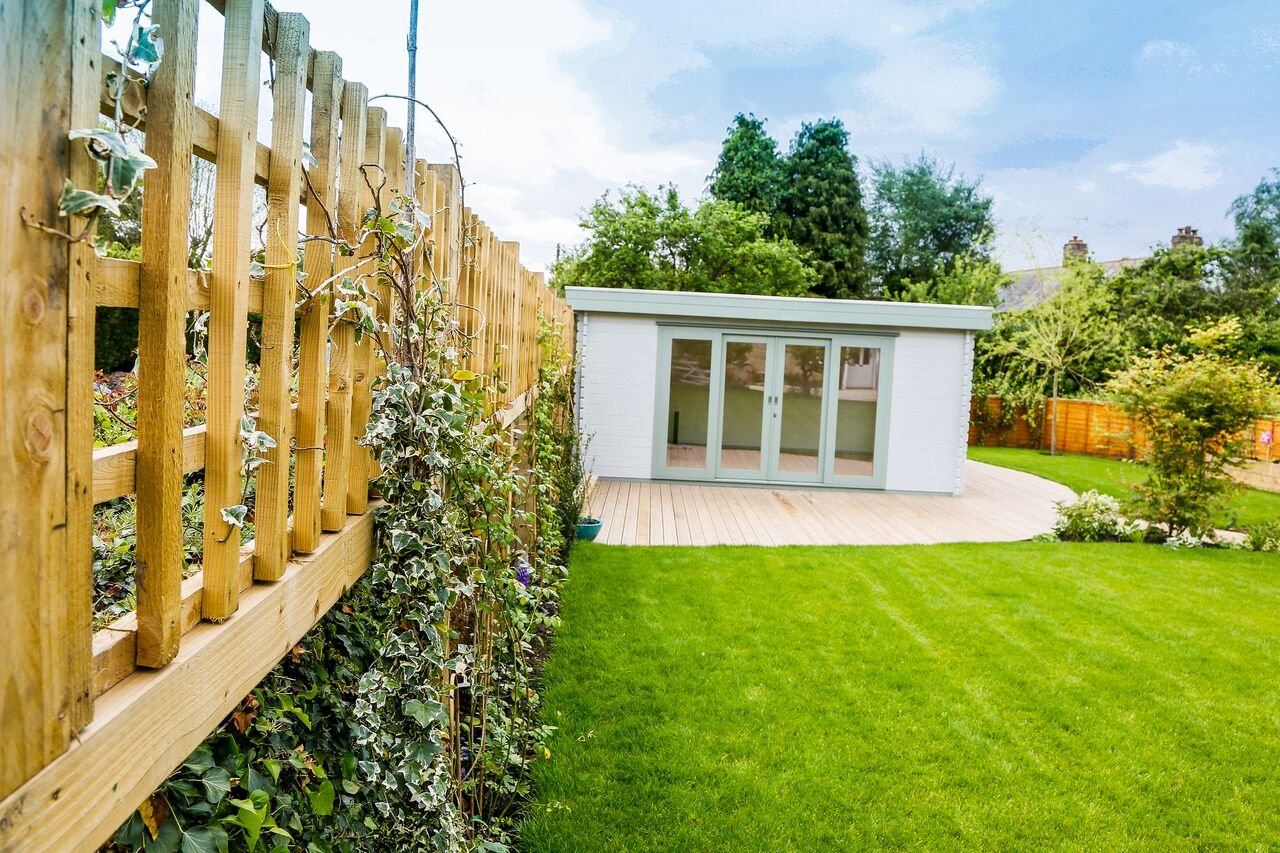 The Outdoor Room : How to increase your property value!
A garden that is a genuine outdoor living space, rather than an overgrown jungle or kids' playground, is not only a great feature to enjoy while you live in your home, it will also attract buyers when you're ready to sell. It is generally understood that more than half of potential buyers will pay a premium for a home with a dedicated outdoor living space, whether it is in the form of a garden building or is open to the elements.
Make your Garden feel part of the House
These days outdoor rooms go beyond the traditional patio or decking and can function more like indoor spaces. A sleek design which uses contemporary materials, for example, can be used to create that feeling of space.
Adding Real Value
To make sure you add real value to your home when creating or upgrading your outdoor living space, it's best to seek professional advice. Comfortable and durable furnishings, fire pits and even curtains, video and audio systems are all elements that can be incorporated to help you get the maximum return and enjoyment from your garden. Screened porches are becoming increasingly popular as they provide value extra space while retaining some privacy.
Outdoor kitchens are also a big hit and can include all of today's modern conveniences ranging from a simple grill to a cook's station with sink, refrigerator and work tops.
With the help of a garden designer, this extension to the home can not only provide a dramatic look or the 'Wow' factor, it can also support local wildlife. A mixture of hard and soft landscaping is essential to create a balanced effect. Indeed, a new or extended garden presents a real test of creativity and opportunity for the garden designer.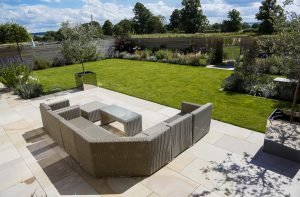 Blend with your Neighbourhood
As with any home renovation, it's important to keep your neighbourhood and local environment in mind. If yours is the only home with high-end features like a swimming pool or pizza oven, you may not get the same return on investment as a cleverly designed smaller garden in a more expensive area would. The advice is to stick with functional items you'll actually use.
Privacy's a priority
No matter how attractive you make your outdoor space, you'll never use it if you feel like your neighbours are watching you. Your plans should also include a budget for attractive fencing or natural screening which will also automatically add value to your home!
In smaller urban gardens, consider an arbour or pergola over your sitting space. This gives the feeling of privacy and enclosure, which is especially important in built-up areas. A well-designed terrace extends the living environment of the house to the outside. Invest in good quality paving as you would with any flooring material inside the home.
Running water can help mask background noise in areas near busy roads or schools. Small fountains or water features can also help create a more peaceful environment – making it more attractive to potential buyers.
Prepare for Viewings
Think of the garden as another room of the house, so if you are thinking of selling, mow the lawn, clear up after pets and children and weed the borders. Tidy away all those 'odds and sods' in the shed or have a good clear out and take old plant pots, broken tools and redundant furniture to your local recycling centre. A great deal of viewings take place in the afternoons and evenings, therefore it's worth investing in some garden lighting which always creates a good impression. If you already have this in place, check that none of the bulbs need replacing ahead of any viewings.
Be wary of unidentified plants and weeds in your garden as there continues to be issues with invasive plants. A surge in the destructive Japanese Knotweed can occur after a particularly warm and wet winter. The plant's roots grow up to 10cm per day and can cause serious structural damage to a property, with some homes losing up to 25% of their value as a result. There are even cases of buyers suing home sellers for not declaring its existence, so it's worth being vigilant.
Creating your Outdoor Room
Research has shown that while homeowners may spend twice as much on a new kitchen than on improving their garden, kitchens generally only create a return on investment of 49 percent compared to the 88 percent return that a new garden can create. And with all the widely-reported physical and mental health benefits of gardening, investing in your garden not only increases the value of your property, it also can also improve the quality of your life. So, whether you are moving or staying put, make sure your outdoor spaces are part of your plans.