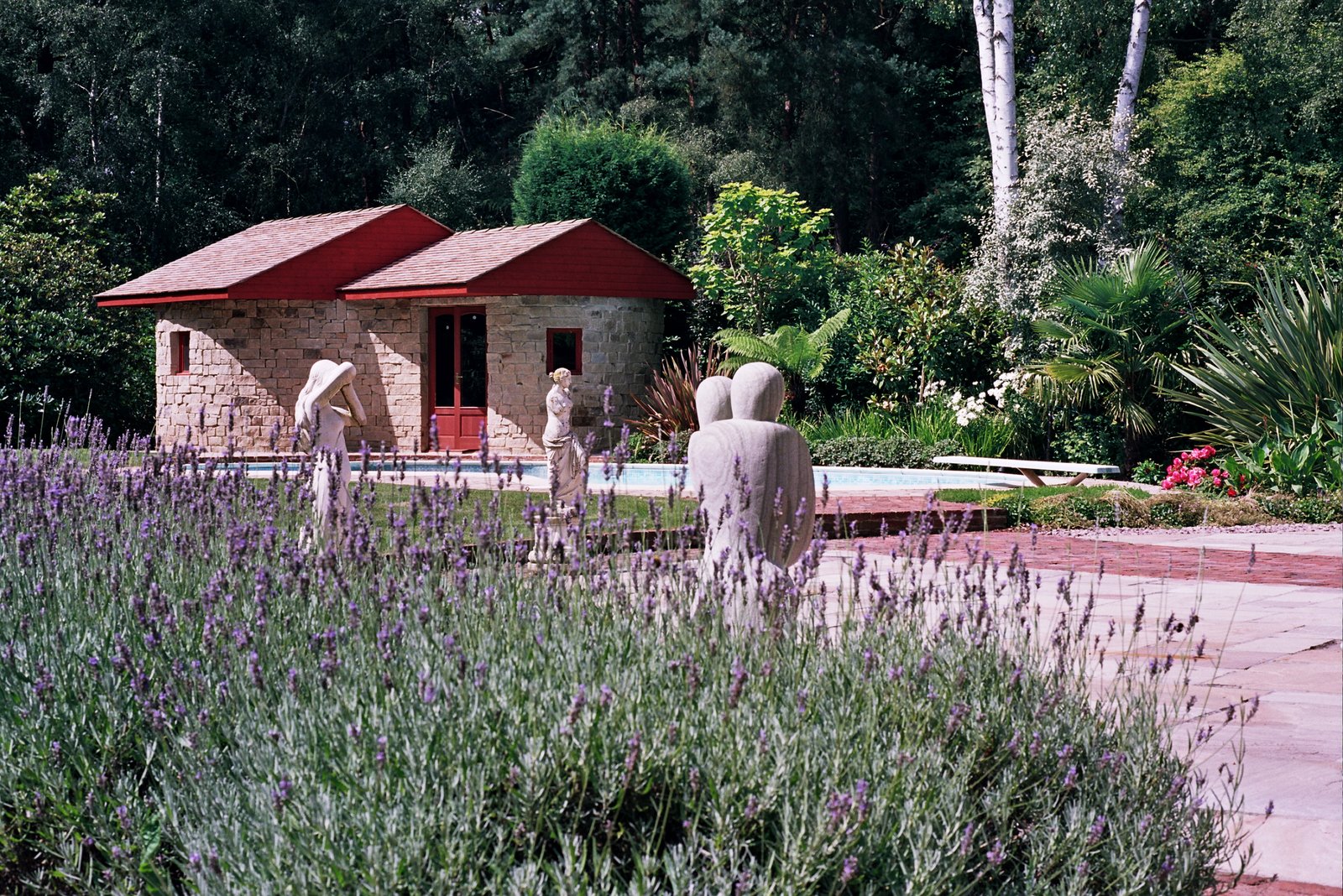 A new report from the Royal Horticultural Society (RHS) highlights both the challenges and opportunities of gardening in a changing climate. The quintessentially British lush, green lawn that we have all grown up with, could become a thing of the past in the south of England if the findings of a new report from the Royal Horticultural Society (RHS) becomes reality. There may also be a longer growing season in the north with new plant pests and diseases country becoming commonplace.
Extreme weather
The impact of climate change on gardening could be far reaching and is something we take very seriously here at GreenArt. Called 'Gardening in a Changing Climate', the report looks at the impact the increase in global temperatures is already having on plants, gardeners as well as the future of gardening as 'global warming' takes effect. You may not be entirely surprised that it found that gardeners can expect more extreme weather, characterised by more variable, intense rainfall, combined with an increase in dry summers, which will be most pronounced in the south of the UK. It's all about extremes.
Raised Bed and Container Planting
The new outlook means that gardeners looking to cope with the challenge of increased rainfall may have to adopt new practices to ensure the survival of some of our favourite plants. Traditional plants, such as Tulipa, Allium and Aster may have to be planted in raised beds or containers in order for them to survive increased rainfall. The extra height will lift their roots clear of the water table. That's one good reason to start to think about container gardening within a garden design.
Drought-loving plants
By contrast, gardeners experiencing higher temperatures may want to turn to drought-loving plants such as Aloe or Lavandula (lavender). As these are becoming increasingly popular along with larger specimens such as Olea (olive), I expect to see more of these populating our planting schemes. It's a great opportunity to create gardens akin to those in south, central France that thrive in slightly drier conditions. One major casualty of the changing climate in the south, however, is likely to be the lush, green lawn, as pressure on water supplies increases. No need to panic, however, as irrigation systems fed by rainwater harvesting are one solution, as are large water features that can act as reservoirs as well as attracting interesting wildlife.
Major Lack of Knowledge
The report highlighted that only two percent of gardeners feel that they have the knowledge to adapt to a changing climate although most people are concerned about the general effects of climate change and whether they will still be able to grow their favourite plants. This means that how we garden is changing and nearly 80% of gardeners are paying more attention to the climate.
Drought and water logging will become the most critical factors in whether plants survive followed by new pests and diseases appearing due to the changing climate.  Despite all the heavy rainfall and the flooding of recent years, water resource is still a concern. As rainfall becomes more sporadic there will be a need to capture rainfall for use during periods of drought so we expect to see rainwater harvesting systems becoming more common features in garden design.
Increasing Dry Climate
While the report authors believe it is possible that in the north of the UK the combination of increasing temperatures and rainfall is extending the growing season in our gardens, an increasingly dry climate limits the extension of the season in the south.
Flood Protection & Wildlife Issues
What I found particularly interesting was that the increasing pressure to build more house will exacerbate the possible implications of climate change outlined in the report. As a result, gardens will become increasingly important for flood protection, local climate buffering and as vital green spaces for wildlife. The threat to our gardens and green spaces from climate change is very real and is happening now.
I whole-heartedly agree with Professor Dame Julia Slingo OBE, the former Met Office Chief Scientist who said in the foreword to the report: "Climate change is likely to be one of the defining challenges of the 21st century and how we respond will determine our future prosperity, health and well-being and the sustainability of Earth's natural environment.
This report provides some valuable guidance, and demonstrates how climate change need not be a disaster for our gardens, but instead provide us with a wealth of opportunities. Get in touch if you'd like to find out more about how you can prepare for climate change in your garden.